Sweater Weather
OCTOBRE 2020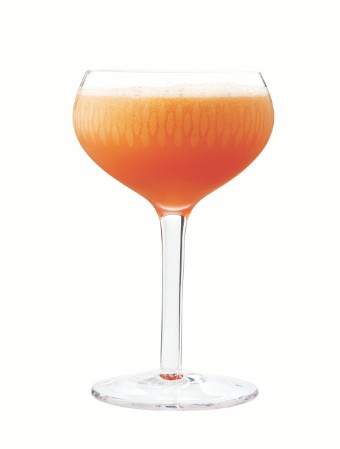 Sweater Weather
OCTOBRE 2020
BY: Alex Pearce
Bright Ontario cranberries add a tart, fruit-forward accent to peated Scotch's go-to fall flavours of smoke and vanilla.
2 oz blended Scotch, such as Johnnie Walker Red Label Scotch Whisky
1 tsp Ontario cranberry jam
½ oz Ginger Syrup (see recipe below)
½ oz lemon juice
Freshly grated nutmeg, for garnish
Add Scotch, jam, ginger syrup and lemon juice to a cocktail shaker filled with ice. Shake until chilled. Strain into a coupe glass. Garnish with nutmeg.

Ginger Syrup
1 cup (250 mL) chopped peeled ginger
1 cup (250 mL) granulated sugar
1 cup (250 mL) water

Stir together ginger, sugar and water in a small pan set over medium-high heat. Bring to a boil. Reduce heat to low and simmer until flavours infuse, about 10 minutes. Remove from heat. Let cool completely. Fine-strain into a resealable container. Syrup will keep well, covered and refrigerated, for up to 2 weeks.
SHARE