Spring Sidecar
Printemps 2016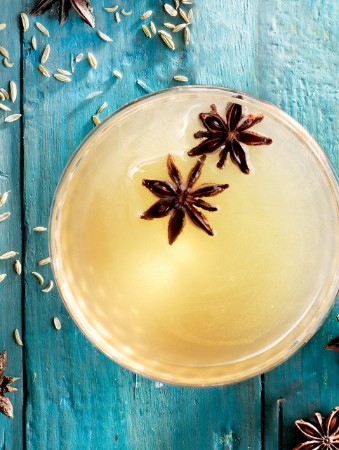 Spring Sidecar
Printemps 2016
BY: Michelle P. E. Hunt and Laura Panter
Star anise is available dried, and the whole star-shaped pods make a beautiful garnish. The oils from this spice are highly aromatic, and lend deep fragrance when steeped into a syrup.
1 In a cocktail shaker filled with ice, add 1 oz Cognac, 1 oz lemon juice and 1 oz Star Anise Syrup (recipe follows). Shake and strain into a coupette glass. Garnish with star anise pods.


STAR ANISE SYRUP
1 To a heatproof container add 1 cup (250 mL) sugar and 4 star anise pods. Add 1 cup (250 mL) boiling water and stir to dissolve. Allow to cool and refrigerate, covered, for 24 to 72 hours. Remove star anise once desired taste is reached.
SHARE