Spring Collins
Printemps 2009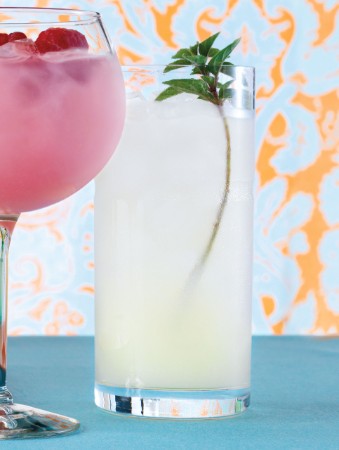 Spring Collins
Printemps 2009
BY: Michelle P. E. Hunt and Laura Panter
Fill a highball glass with ice and add 1 1⁄2 oz gin, 3 oz Lemon Sour mix and 2 oz soda water. Garnish with a sprig of fresh oregano.
Lemon Sour Mix
We make our Lemon Sour just a bit sweeter than the lime. To a pitcher, add 2 cups lemon juice and 21⁄2 cups simple syrup (recipe below). Stir to mix, cover and chill, or freeze for later use.

Simple Syrup
3 cups (750 mL) each granulated sugar and water

1.  Combine sugar and water in a saucepan.  Set over medium-high heat and cook, stirring until sugar is dissolved, for 6 to 10 minutes or until mixture comes just to a boil and clarifies. Cool to room temperature; transfer to a  sterilized jar. Cover tightly and refrigerate for up to 3 weeks.
SHARE