Sparkling Sunshine
Summer 2002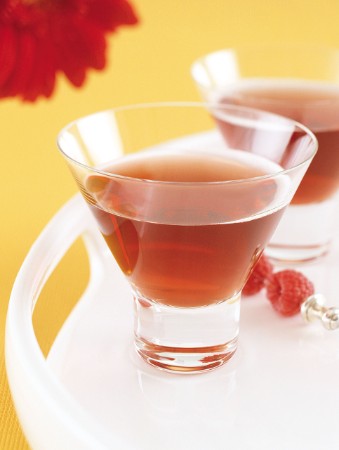 Sparkling Sunshine
Summer 2002
BY: Michelle P. E. Hunt and Laura Panter
The flood of flavoured vodkas that has swept into Ontario has spawned a flurry of inventive cocktail recipes. What's more, many of these new vodkas pass the ungarnished truth test: they can stand deliciously alone.
1. In a cocktail shaker filled with ice, add ½ oz Stolichnaya Razberi and ½ oz Chambord.

2. Stir until chilled.

3. Strain into a Martini glass and top with sparkling wine or Champagne.

4. Garnish with a fresh raspberry skewer.
SHARE