Sazerac Cocktail
Été 2002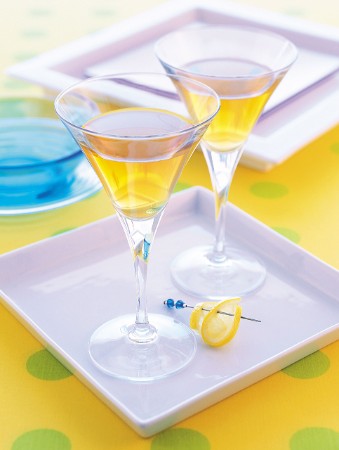 Sazerac Cocktail
Été 2002
BY: James Chatto
Where better to savour a Sazerac than in the dimly lit splendour of the Sazerac Bar, just off the gold-columned lobby of the gorgeous Fairmont hotel? After Antoine Peychaud first mixed his bitters with brandy, the recipe was developed by a friend of his who imported a popular Cognac from the house of Sazerac-de-Forge & Fils. Later the spirit was changed to rye whisky, and a dash of absinthe and a little sugar were added. The modern cocktail, as made by barman Pedro Ferrer in the Sazerac Bar, is a gem – not unlike a Manhattan but with a sly, aromatic complexity of its own. Though Ferrer uses specific ingredients unavailable in Ontario – Wild Turkey Rye Whiskey, Peychaud Bitters and Herbsaint (like Pernod), this version offers perfectly acceptable substitutes.
1 tsp Pernod
1 oz. Wild Turkey Bourbon
2 dashes Angostura bitters
Lemon twist


1. Rinse a Martini glass with Pernod and pour it away. In a cocktail shaker half filled with ice, add Bourbon and Angostura bitters.
2. Shake and strain into Martini glass.

Garnish:
Lemon twist
SHARE