Rosy New York Sour
JUIN 2018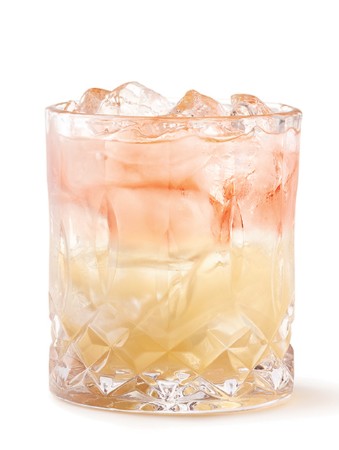 Rosy New York Sour
JUIN 2018
Using pink rosé (over the traditional red wine) creates a pretty spin on this classic whisky cocktail.
2 oz rye whisky
¾ oz freshly squeezed lemon juice
¾ oz simple syrup (see recipe below)
1 oz dry rosé, preferably dry and dark coloured
Pour whisky, lemon juice and simple syrup into an ice-filled cocktail shaker. Shake until chilled. Strain into an ice-filled rocks glass. Slowly pour rosé over the back of a spoon to float on top of cocktail.

Simple Syrup

Bring 1 cup water to a boil in a smal saucepan. Add 1 cup of sugar and stir constantly until sugar is dissolved. Remove from heat. Cool. Use immediately or refrigerate in a covered jar for up to 2 weeks.
SHARE