Provençal Tuna & White Bean Salad
Summer 2015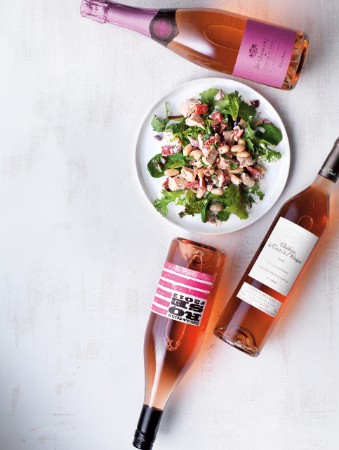 Provençal Tuna & White Bean Salad
Summer 2015
BY: Lucy Waverman
In this easy no-cook dish, the ingredients are tossed together and bound with a tarragon mayonnaise. Tarragon and basil are a good herb combination because they both have a licorice edge. If you have leftover fresh tuna from another meal, use it instead of the canned. Canned sustainable tuna is supermarket-available today and a better and healthier buy than regular. Roasted red pepper is available in jars at the supermarket. Serve with focaccia and some good olive oil.
1 can solid white tuna, preferably sustainable, drained
1 cup (250 mL) white beans, drained and rinsed
⅓ cup (80 mL) chopped roasted red peppers
1 cup (250 mL) chopped pitted black olives
¾ cup (175 mL) chopped red onion
2 tbsp (30 mL) chopped basil

TARRAGON MAYONNAISE
½ cup (125 mL) mayonnaise
2 tbsp (30 mL) sour cream
1 tsp (5 mL) Worcestershire sauce
1 tbsp (15 mL) lemon juice
3 tbsp (45 mL) chopped fresh tarragon,
or 1 tsp (5 mL) dried
2 anchovy fillets, chopped
Salt and freshly ground pepper

6 cups (1.5 L) mixed salad greens
1 Break tuna into large flakes. Toss gently with beans, peppers, olives, onion and half the basil in a bowl.

2 Whisk together mayonnaise, sour cream, Worcestershire sauce, lemon juice, tarragon and anchovy fillets. Mixture should be thick enough to coat a spoon. Season with salt and pepper.

3 Toss half of mayonnaise with the tuna mixture. Place salad greens on platter or 4 plates. Mound tuna salad on top. Sprinkle with remaining basil and drizzle with remaining mayonnaise.
Serves 4 as a main course
SHARE