Pomegranate Cooler
FEBRUARY 2017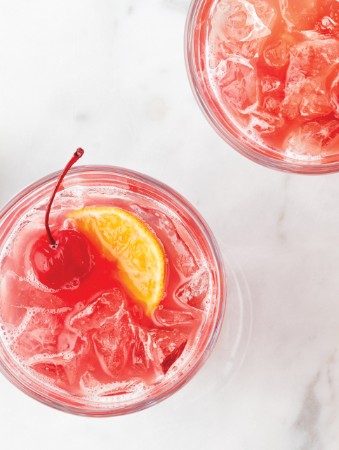 Pomegranate Cooler
FEBRUARY 2017
BY: The Martini Club
A delicious combination of fruit juices is made even tastier with a splash of rum in this cocktail.
1 oz spiced rum
2 oz pomegranate juice
2 oz pineapple juice
Orange slice and cherry, for garnish
In a cocktail shaker filled with ice, add rum, pomegranate juice and pineapple juice. Shake sharply and strain into a tall glass with ice. Garnish with orange slice and cherry.
SHARE