Pineapple Eggnog
Holiday 2005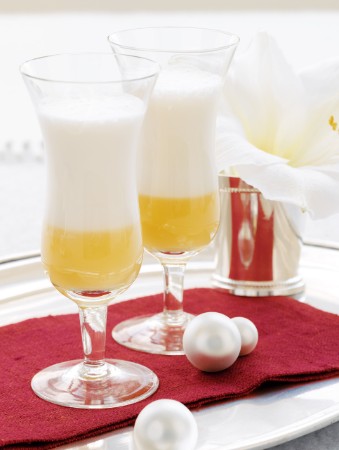 Pineapple Eggnog
Holiday 2005
BY: Jennifer McLagan
With only 1 egg and pineapple juice replacing cream, this is a lighter drink. Without the alcohol, it can be served for breakfast.
2 cups pineapple juice
1 tbsp freshly squeezed lemon juice
1 egg
4 ice cubes
¼ cup dark rum
¼ cup orange flavoured liqueur such as Grand Marnier
1. Place all the ingredients in a blender. Blend until smooth and serve.
SHARE