Pine Shoot Honey
Automne 2013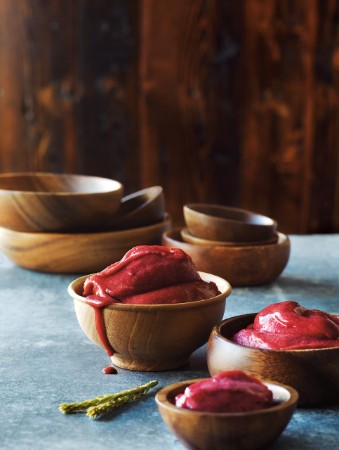 Pine Shoot Honey
Automne 2013
BY: Michael Stadtländer
Infusing honey is a great way of integrating new flavours into a recipe. The shoots are the new growth found on the white pine tree in late May and early June.
4 cups (1 L) white pine shoots
1½ cups (375 mL) wildflower honey
1 Take a large measuring cup and harvest 4 cups (1 L) of pine shoots. In the same cup, cover the shoots with water and and let stand at room temperature overnight. Pour the water and pine shoots into a saucepan, bring to a boil and simmer for about 10 minutes. Remove from heat and again let stand overnight. In a sieve lined with cheesecloth, strain this tea into a clean pot.

2 Simmer to reduce the liquid to about a scant ½ cup (125 mL). Add the honey and continue to simmer, stirring occasionally, until the liquid is reduced to honey consistency, about 1½ cups (375 mL). Let cool slightly and pour into a sterilized jar with a tight-fitting lid.


SHARE