Orange You Glad
FEBRUARY 2017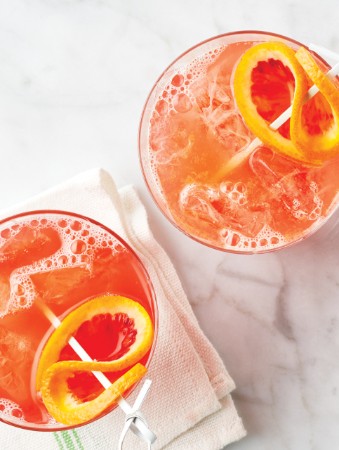 Orange You Glad
FEBRUARY 2017
BY: Michelle P. E. Hunt/Laura Panter
Give the traditional Screwdriver a makeover by simply using blood orange juice in place of the usual OJ.
1 oz vodka
4 oz blood orange juice
½ oz McGuinness Triple Sec, optional
1 oz soda water
Blood orange wheel, for garnish
Fill a highball glass with ice. Add vodka and blood orange juice; if you like it sweeter, add McGuinness Triple Sec. Top with soda water. Stir to mix. Garnish with blood orange wheel.
SHARE