Old Doctor Campbell's Recipe
Hiver 2004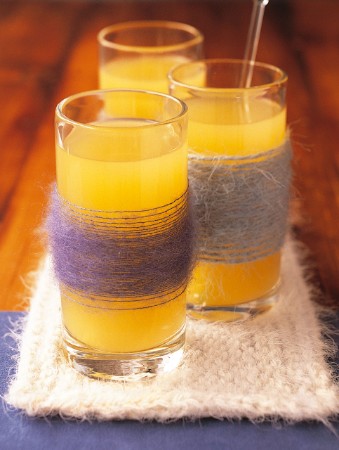 Old Doctor Campbell's Recipe
Hiver 2004
BY: Michael Fagan
My first memory of a hot dark-spirit-based drink was a recipe that has been handed down in our family for generations. My grandmother made it for her family and mom continued the tradition when anyone was sick with the maladies of winter. Known as Old Doctor Campbell's recipe, it is still served in Fagan households to this day. As with all recipes, you can adjust the quantities to your taste.
1. The basic formula, however, calls for a tall heavy glass or mug into which you pour 4 oz of orange juice, 1 tbsp (15 mL) of corn syrup, 4 to 5 oz of boiling water and a 1-1/2 to 2 oz measure of brandy.

2. Stir it all up and drink it warm - it's bound to ensure a good night's rest.
SHARE