Mistletoe Martini
Temps des Fêtes 2005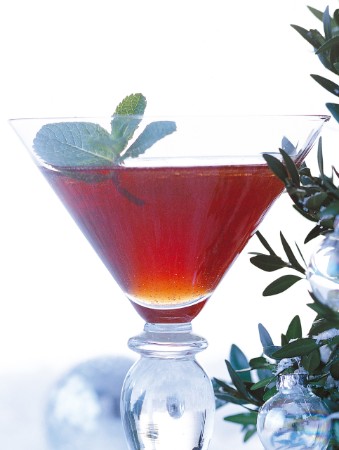 Mistletoe Martini
Temps des Fêtes 2005
BY: The Martini Club
This deep ruby cocktail is the perfect way to greet friends and family, and the mistletoe moniker guarantees attention from everyone!

1. In a cocktail shaker filled with ice, add ½ oz vodka and ½ oz Chambord. Stir until well chilled and strain into a Martini glass.

2. Top with 4 oz sparkling wine and garnish with a mint sprig.
SHARE