Kiwi Lemonade
FEBRUARY 2017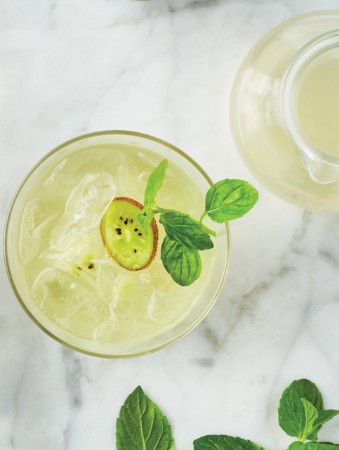 Kiwi Lemonade
FEBRUARY 2017
BY: Michelle P. E. Hunt/Laura Panter
Kiwi's sweet-sour flavour marries well with a lemonade cocktail.
1½ oz vodka
1 ripe kiwi, peeled and chopped
4 oz lemonade
Mint sprig, for garnish
In a cocktail shaker filled with ice, add vodka, kiwi and lemonade. Shake hard to break up kiwi; pour all ingredients into a tall glass. Top with more ice and garnish with mint sprig.
SHARE