Irish Manhattan
MARCH 2018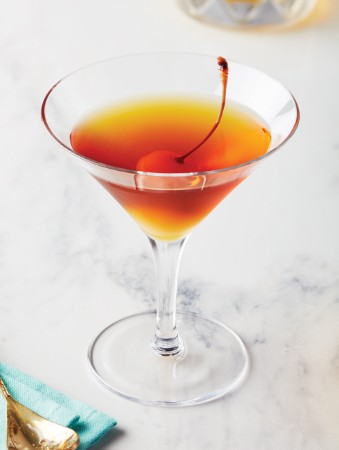 Irish Manhattan
MARCH 2018
BY: Michelle P. E. Hunt/Laura Panter
Irish whiskey is renowned for its smooth character and versatility. Bold and rich, it adds depth and a fruity tinge to classic cocktails like this Manhattan.
1½ oz Irish whiskey
½ oz sweet red vermouth
Dash bitters
Maraschino cherry, for garnish
Fill a mixing glass or cocktail shaker with ice. Add whiskey, vermouth and bitters. Stir until well-chilled and strain into a martini glass. Garnish with maraschino cherry.
SHARE