Hot Buttered Rum Mix
Temps des Fêtes 2005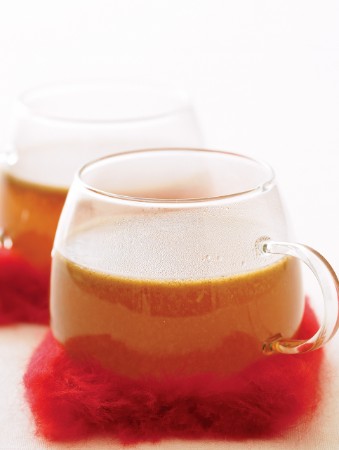 Hot Buttered Rum Mix
Temps des Fêtes 2005
BY: Jennifer McLagan
Keep this mixture in the refrigerator. All you need to make a delicious warming drink is dark rum and apple cider.
½ cup unsalted butter, softened
2 tbsp (25 mL) brown sugar
1 tsp (5 mL) ground cinnamon
2 pinches ground cloves
Zest of 1 lemon
Dark rum
12 cups (3 L) hot apple cider
1. Blend the butter with brown sugar, cinnamon, cloves and lemon zest. Refrigerate until ready to use. For each drink; add 1 shot of rum to a warmed mug, with 2 tsp (10 mL) of buttered rum mix. Top with about 1 cup (250 mL) hot apple cider and serve.
Makes about ½ cup (125 mL), 12 drinks
SHARE