Gypsy Gin
Début de l'été 2002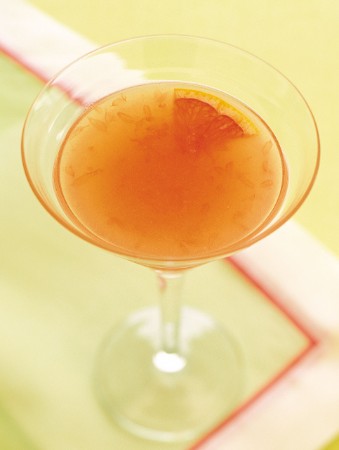 Gypsy Gin
Début de l'été 2002
BY: Michelle P. E. Hunt and Laura Panter
The pink grapefruit juice in this recipe brings out the taste of grapefruits used in he distillation of Tanqueray No. Ten.
1. In a cocktail shaker filled with ice, add 1 3/4 oz Tanqueray No. Ten gin, the juice of 1/2 fresh pink grapefruit and 1/4 oz Cointreau.

2. Stir until chilled and strain in to a Martini glass.

3. Garnish with a pink grapefruit slice.
SHARE