Grilled Garlic Toasts
Été 2010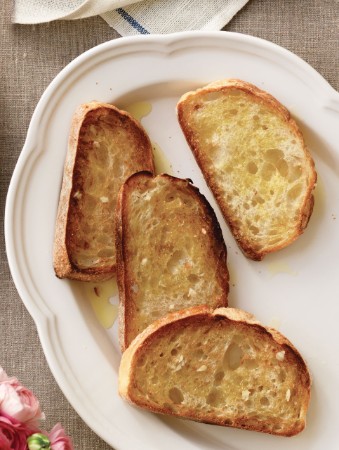 Grilled Garlic Toasts
Été 2010
BY: Lucy Waverman
Offer these toasts to guests for spreading the Grilled Provolone Cheese topped with the Serrano ham.
1 loaf Italian bread
¼ cup (50 mL) olive oil
1 clove garlic, cut in half
1. Slice bread into ½-inch-thick (1-cm) slices on the diagonal. Grill or toast until golden on each side, about 1 minute. Brush with olive oil and rub with cut side of garlic clove.
SHARE