Grapefruit Ale Shandy
Début de l'été 2017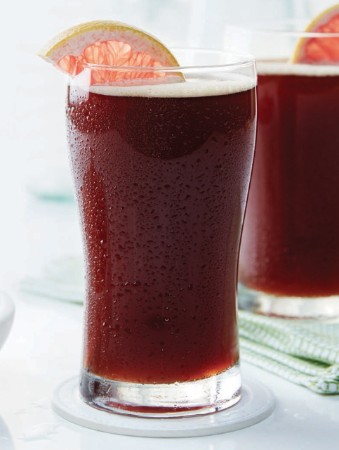 Grapefruit Ale Shandy
Début de l'été 2017
BY: Chris Johns
Pink grapefruit juice gets a boost in colour and flavour from Campari in this spiked shandy.
½ cup (125 mL) fresh grapefruit juice, strained to remove pulp
¼ cup (60 mL) Campari
1 can ale (500 mL)
1 slice grapefruit
1. Mix the grapefruit juice and Campari in a pint glass. Top with ale. Garnish with half a grapefruit wheel.
SHARE