Cucumber Gin & Tonic
AVRIL 2017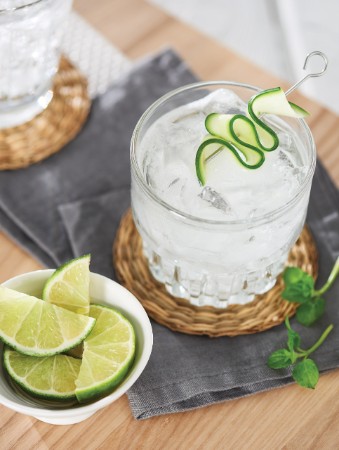 Cucumber Gin & Tonic
AVRIL 2017
BY: The Martini Club
Cool as a cucumber! This cocktail is a nice twist on a classic G&T. Mixing gin with cucumber and tonic water gives it a fresh springtime flavour.
1½ oz gin
1 cucumber spear
5 oz tonic water
Lime wedge, for garnish
Cucumber ribbon, optional
Fill a rocks glass with ice. Add gin and cucumber spear. Top with 5 oz tonic water. Stir to mix. Garnish with a lime wedge and a skewered cucumber ribbon, if you like.
SHARE