Chorizo Butter
Summer 2020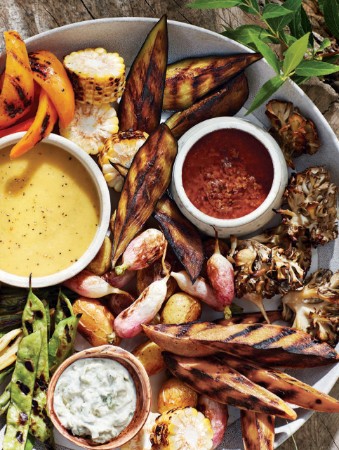 Chorizo Butter
Summer 2020
BY: Christopher St. Onge
True Spanish chorizo is ready to eat and characterized by its soft texture and a ruddy colour from the ample amount of smoked paprika used to flavour the sausage. It's essential to the flavour of the finished butter, lending a combination of pork fat, pimentón and garlic to the dip. A food processor makes quick work of finely chopping the chorizo.
½ cup (125 mL) unsalted butter
2 oz (55 g) Spanish chorizo, hot or mild, casing removed, finely chopped
1 ½ tsp (7 mL) dried marjoram or oregano ¼ tsp (1 mL) smoked paprika
1 tsp (5 mL) sherry or red wine vinegar Salt and pepper
1 In a small pot, melt the butter over low heat; add the chorizo, marjoram, paprika and vinegar. Bring to a very gentle simmer and immediately remove from heat. Cover and let stand 10 minutes; check seasoning and season with salt and pepper to taste. Serve warm. Dip may be made 2 days in advance, refrigerated and gently rewarmed before serving.
SHARE