Butter Tart Dream
OCTOBRE 2020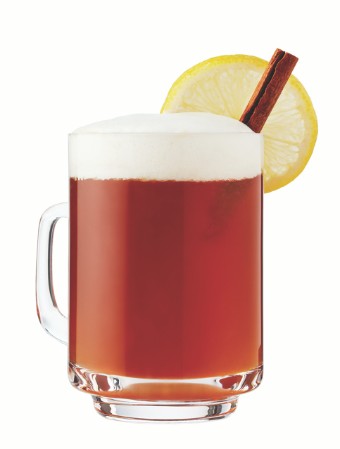 Butter Tart Dream
OCTOBRE 2020
BY: Chris Cruz
Smooth yet spirit-forward, this cold-weather cocktail boasts the comforting qualities of a decadent butter tart.
1 bag Earl Grey tea, preferably Pluck Earl Grey Cream
½ cup (125 mL) boiling water
2 oz Irish whiskey, such as Jameson Irish Whiskey
1 oz Dried Fruit & Brown Sugar Syrup (see recipe below)
1 tsp (5 mL) maple syrup
½ oz freshly squeezed lemon juice
Cinnamon stick and lemon wheel or steamed milk, for garnish
Place tea bag in a heatproof glass. Pour boiling water overtop. Steep, following package directions, about 3 minutes. Remove and discard tea bag. Pour in whiskey, simple syrup, maple syrup and lemon juice. Garnish with cinnamon stick in lemon wheel.
SHARE