Brandy Abacaxi
Winter 2006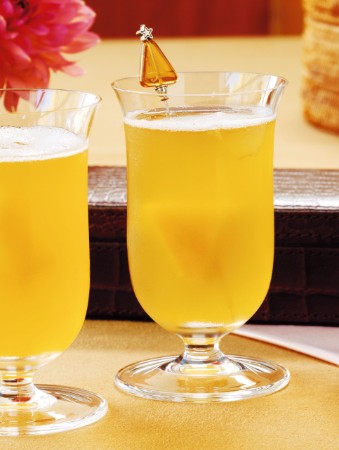 Brandy Abacaxi
Winter 2006
BY: James Chatto
I tried to reproduce this Portuguese cocktail in Canada with bottled pineapple juice and it was a disaster. Then I bought a whole pineapple and used the fresh juice... Bingo! It was even better with sparkling wine instead of club soda.
1 oz Portuguese brandy
2/3 oz fresh pineapple juice
1 oz cava or other dry sparkling wine
1. Put 2 or 3 cubes of ice in a tumbler. Add brandy and pineapple juice and stir. Top up with cava.

2. Garnish with a wedge of pineapple.
SHARE