Berry Caipiroska
FEBRUARY 2017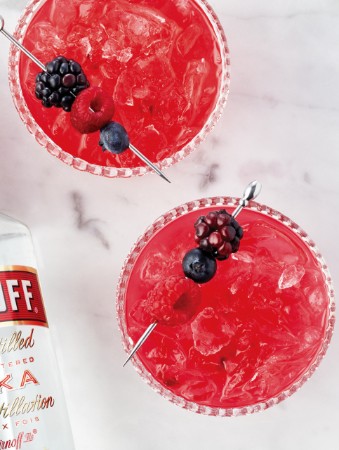 Berry Caipiroska
FEBRUARY 2017
BY: Michelle P. E. Hunt/Laura Panter
This twist on a traditional caipiroska boasts loads of berry flavour.
2 tbsp mixed berries, fresh or frozen
½ oz simple syrup
2 lime wedges
1½ oz vodka
Mixed berry skewer, for garnish
In a cocktail shaker, add mixed berries, simple syrup and lime wedges. Muddle or mash with the back of a spoon. Fill shaker with ice and add vodka. Shake sharply and strain into a rocks glass with ice. Garnish with mixed berry skewer.
SHARE