Beet & Rosemary Sour
FEBRUARY 2017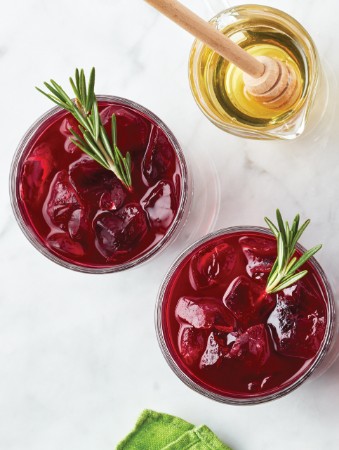 Beet & Rosemary Sour
FEBRUARY 2017
BY: Michelle P. E. Hunt/Laura Panter
This brilliantly hued cocktail packs lots of flavour punch.
1½ oz Crown Royal Whisky
2 oz beet juice
1 oz lime juice
½ oz liquid honey
2 rosemary sprigs
In a cocktail shaker filled with ice, add whisky, beet juice, lime juice, honey, and 1 rosemary sprig. Shake sharply and strain into a rocks glass filled with ice. Garnish with remaining rosemary sprig.
SHARE