Tomato and Onion Salad
Été 2010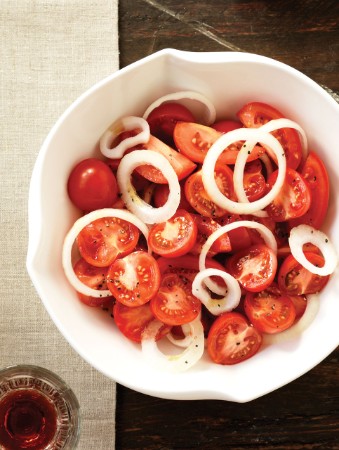 Tomato and Onion Salad
Été 2010
BY: Lucy Waverman
A traditional accompaniment to Parilla. Make it with the best tomatoes you can find.
2 lbs (1 kg) beefsteak or heirloom tomatoes, sliced
1 sweet onion, thinly sliced into rounds
¼ cup (50 mL) olive oil
2 tbsp (25 mL) sherry vinegar
Salt and freshly ground pepper
1. Combine tomatoes and onion in a bowl and drizzle with olive oil and vinegar. Season with salt and pepper and toss gently to combine.
SHARE