Spinach Salad
Printemps 2010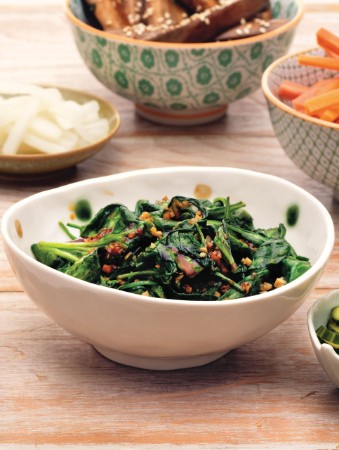 Spinach Salad
Printemps 2010
BY: Lucy Waverman
A savoury side salad to serve with the meal.
1 tbsp (15 mL) vegetable oil
½ tsp (2 mL) sesame oil
4 cups (1 L) baby spinach
½ tsp (2 mL) chopped garlic
1 tsp (5 mL) soy sauce
1. Heat vegetable and sesame oil in a skillet over medium heat. Add spinach and sauté until wilted, about 2 minutes. Add garlic and soy sauce and cook together for 1 to 2 minutes. Cool.
SHARE