Smashed Sunchokes
Early Summer 2016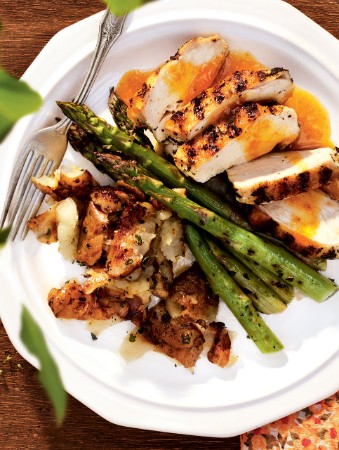 Smashed Sunchokes
Early Summer 2016
BY: Lucy Waverman
Jerusalem artichokes by any other name… The name alone makes it perfect for a summer solstice dinner.
10 oz (300 g) sunchokes (about 10), scrubbed
2 tbsp (30 mL) olive oil
2 tbsp (30 mL) chopped mint
1 tsp (5 mL) crushed garlic
1 Place sunchokes in pot of water and bring to boil. Boil for 5 to 8 minutes or until sunchokes are crisp-tender. Drain and place in barbecue-safe baking pan. Using the bottom of a glass or bowl, flatten each sunchoke to about ½-inch (1-cm) thickness.

2 Mix together oil, mint and garlic. Drizzle over sunchokes. Place pan on grill and cook for 15 minutes beside breasts or until crispy, turning once.
SHARE