Simple Chocolate Mousse
Autumn 2001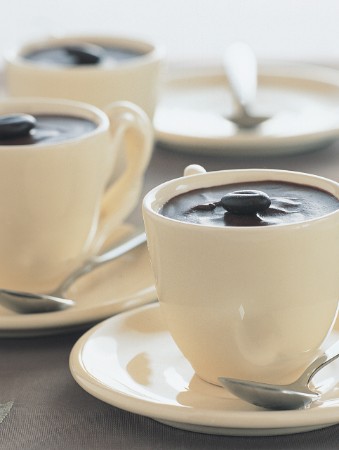 Simple Chocolate Mousse
Autumn 2001
BY: Lucy Waverman
A rich mousse that is quick to make and has no eggs in it.
1/2 cup (125 mL) chocolate milk
8 oz (250 g) semi-sweet chocolate, chopped
1/2 tsp (2 mL) vanilla extract
1/3 cup (75 mL) whipping cream
4 chocolate-coated coffee beans
1. Combine chocolate milk with chocolate in a bowl over a pot of simmering water, whisking until chocolate is melted, about 5 minutes. Stir in vanilla. Remove from heat and cool.
2. Whip cream until stiff peaks form, and fold into cooled chocolate mixture. Place in espresso cups and top with a coffee bean. Refrigerate for 8 hours or overnight.
SHARE