Savoury Pea Purée
Spring 2015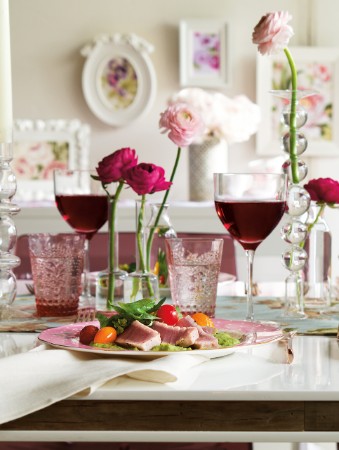 Savoury Pea Purée
Spring 2015
BY: Christopher St. Onge
Don't be put off by the inclusion of the anchovy fillet in this beautiful purée. It lends a delicate umami boost to the peas and results in a scrumptious flavour that's anything but fishy.
2 cups (500 mL) freshly shucked peas
¼ cup (60 mL) water
2 tbsp (30 mL) extra virgin olive oil
2 cloves garlic
¼ tsp (1 mL) salt
1 length lemon peel, 4 inches (10 cm)
1 oil-packed anchovy fillet
2 tsp (10 mL) lemon juice
Freshly ground black pepper to taste
1 Combine peas, water, olive oil, garlic, salt and lemon peel in a small pot over medium heat. Bring to a boil, cover and cook for 5 minutes, or until peas are tender. Remove lemon peel and turn mixture out into a blender.  Add anchovy and lemon juice; finely purée. Season to taste with freshly ground black pepper, return to pot and cover to keep warm until ready to serve.
SHARE