Roasted Sweet Potato with Miso Dressing
Autumn 2017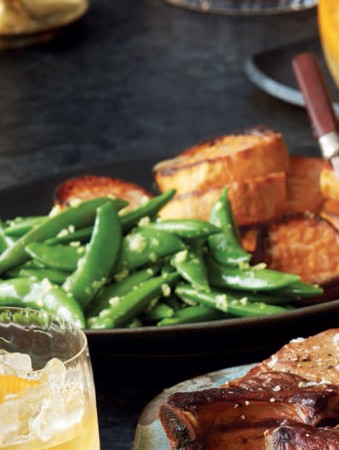 Roasted Sweet Potato with Miso Dressing
Autumn 2017
BY: Tonia Wilson-Vuksanovic
There's no need to add salt to these simple, tasty potatoes before roasting as the miso will add all the seasoning you need.
¼ cup (60 mL) vegetable oil
1½ lbs (750 g) sweet potatoes, peeled and sliced into 1 inch (2.5 cm) rounds
1 tsp (5 mL) miso paste
1 tbsp (15 mL) boiling water
1. Preheat oven to 375°F (190°C).

2. Using a metal baking sheet with sides, add all the oil; add sweet potato and flip rounds to cover in oil.

3. Roast in oven for 20 minutes.

4. Using a metal spatula, carefully flip potato rounds over and return to oven. Continue cooking until tender and golden, about another 10 to 15 minutes.

5. While potatoes are roasting, soften miso with 1 tbsp (15 mL) boiling water. Stir with a fork to break up paste and set aside.

6. When potatoes are done, transfer them to a serving dish.

7. Carefully pour oil from baking sheet into the bowl with miso and whisk with a fork. Drizzle miso dressing over sweet potatoes and serve, or hold in warm oven until ready.
SHARE