Parsley Potatoes
Temps des Fêtes 2001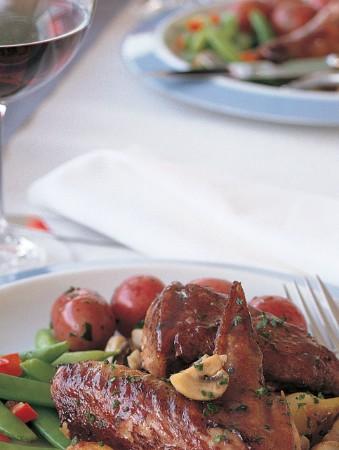 Parsley Potatoes
Temps des Fêtes 2001
BY: Lucy Waverman
These potatoes reheat very well in a skillet.
2 lbs (1 kg) small red or white potatoes, scrubbed
¼ cup (50 mL) butter
2 tbsp (25 mL) parsley
Salt and freshly ground pepper
1. Place potatoes in pot of salted cold water. Bring to boil. Boil until crisp-tender, about 10 to 12 minutes. Drain.

2. Heat butter in skillet over medium heat. Add potatoes and sauté until coated in butter. Sprinkle over parsley and season with salt and pepper. Cover pan and steam for 5 minutes or until potatoes are completely cooked.
SHARE