Oven-Baked Chips
Summer 2006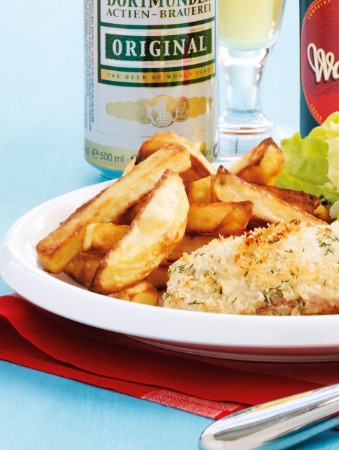 Oven-Baked Chips
Summer 2006
BY: Lucy Waverman
These are nearly as good as the deep-fried version.
4 Yukon Gold potatoes, peeled
2 tbsp (25 mL) canola oil
Salt
1. Preheat oven to 450°F (230ºC).

2. Slice potatoes into ½-inch (1-cm) thick slices. Pile a few slices on top of each other and cut into ½-inch thick (1-cm) strips. Pat dry.

3. Toss with oil. Sprinkle on salt. Place on a baking sheet and bake for 12 to 15 minutes, or until golden brown, turning once.
SHARE