Gorgonzola-Walnut Stuffed Olives
Temps des Fêtes 2011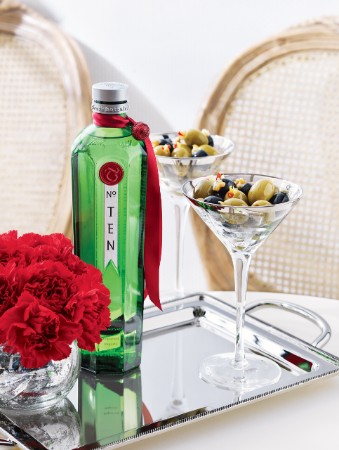 Gorgonzola-Walnut Stuffed Olives
Temps des Fêtes 2011
BY: Victoria Walsh
These nutty, cheese-laced bites make a unique garnish for a Martini so wrap along with a bottle of gin. They're also great served as an appetizer.
1 cup (250 mL) pitted green or Kalamata olives, in brine (see TIP)
½ cup (125 mL) walnuts or whole almonds, about 2 oz (60 g)
2 oz (60 g) Gorgonzola cheese
1 cup (250 mL) jar or container with lid
1 Drain olives, reserving brine. Cut or break nuts into small pieces.

2 Using a small spoon, stuff about ⅛ to ¼ tsp (0.5 to 1 mL) cheese into an olive, then push a piece of nut into olive. Add to jar. Repeat with remaining ingredients. Pour brine overtop. Seal tightly. Store olives in the refrigerator for up to 4 days.

Makes 1 gift

TIP If you can't find pitted green olives, buy pimento-stuffed ones and remove the pimento before stuffing with ingredients.
SHARE