Mashed White Sweet Potatoes
Winter 2015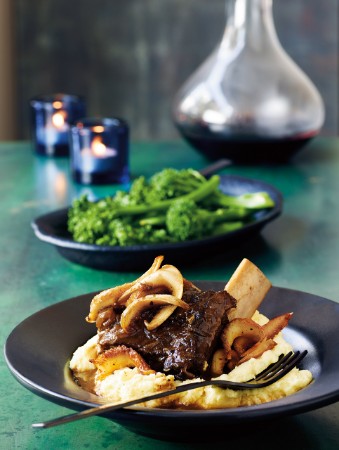 Mashed White Sweet Potatoes
Winter 2015
BY: Lucy Waverman
A different flavour profile than mashed potatoes but with the same creaminess. White sweet potatoes have a purple skin. If unavailable, use regular sweet potatoes.
2 lbs (1 kg) white sweet potatoes, peeled, diced
1 cup (250 mL) milk
Salt and freshly ground pepper
½ cup (125 mL) whipping cream
2 tbsp (30 mL) butter
1 Peel and dice sweet potatoes. Place in pot and add enough water to reach the top of the vegetables. Add milk and season with salt. Bring to boil and boil for about 20 minutes or until tender.

2 Drain, reserving 1 cup (250 mL) cooking liquid. Return sweet potatoes to pot and place back over turned-off heat to allow to dry off, shaking them.

3 Mash with a potato masher. Beat in ½ cup (125 mL) cooking liquid and cream. Add more cooking liquid if too thick. Season with salt and pepper and finish with butter.
SHARE