Homemade Kettle Chips
Holiday 2013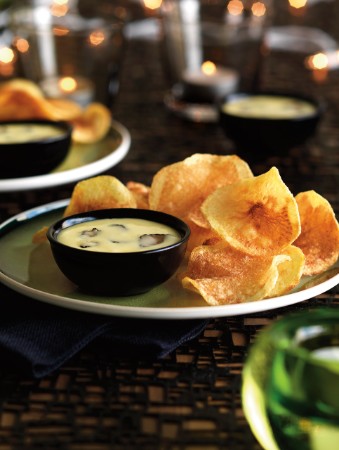 Homemade Kettle Chips
Holiday 2013
BY: Lucy Waverman
Make ahead and serve at room temperature.
2 cups (500 mL) vegetable oil
1 large Yukon Gold Potato
Salt to taste
1 Heat oil in a heavy pot or wok until it reaches 350°F (180°C) or a cube of bread turns brown in about 15 seconds.

2 Slice potato lengthwise on a mandolin fitted to the thinnest setting. Place in a bowl of cold water until needed. Pat dry before using.

3 Fry chips in heated oil for about 2 minutes a side, until golden brown.

4 Remove chips from oil with a slotted spoon to allow oil to drain off and place on paper towel. Season with salt.
SHARE