Greens in Citrus Vinaigrette
Summer 2019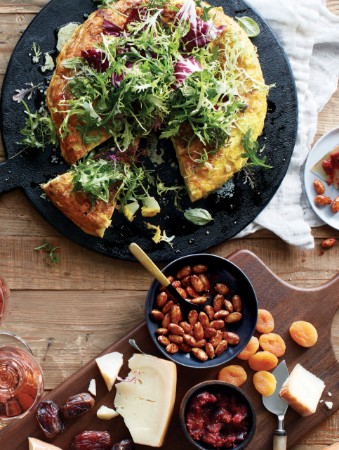 Greens in Citrus Vinaigrette
Summer 2019
BY: Tonia Wilson-Vuksanovic
This is a simple toss of greens to add freshness to the tortilla. Adding herbs such as mint or basil brightens the flavour even more.
½ tsp (2 mL) Dijon mustard
2 tsp (10 mL) lemon juice
3 tbsp (45 mL) olive oil
6 cups (1.5 L) mixed greens: try a mix of frisée, arugula, radicchio and basil or mint for freshness
Salt to taste
1 In a large bowl, whisk together mustard, lemon juice and olive oil to combine.

2 Add greens and toss gently to coat. Season to taste with salt, retoss and serve atop the Spanish Tortilla.
SHARE