Gingered Snap Peas
Autumn 2017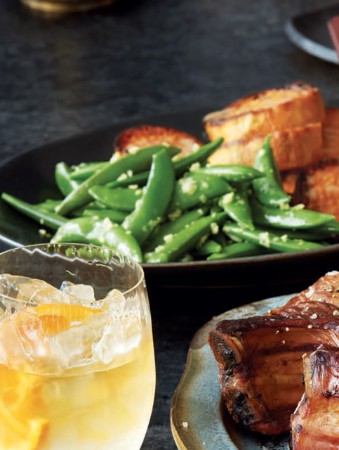 Gingered Snap Peas
Autumn 2017
BY: Tonia Wilson-Vuksanovic
These bright green peas will add a nice bit of crunch and colour to the plate.
2 tsp (10 mL) vegetable oil
1 tsp (5 mL) finely chopped ginger
½ lb (250 g) sugar snap peas (snow peas will work as well), rinsed
2 tbsp (30 mL) water
Salt to taste
1. In a large skillet, heat oil over medium-high heat and cook ginger until softened, about 3 minutes. Add the peas and 2 tbsp (30 mL) water.

2. Continue to stir-fry until bright green and lightly cooked, about 4 minutes. Season with salt and serve.
SHARE