Garlicky Greens
Spring 2020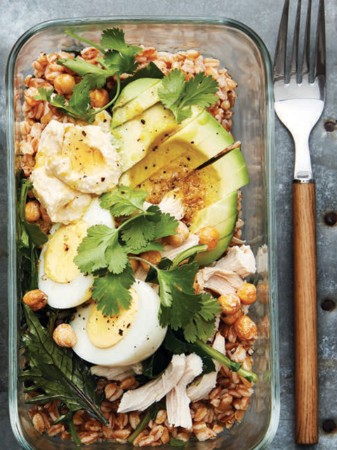 Garlicky Greens
Spring 2020
BY: Eshun Mott
This method works well with any baby cooking greens; the trick is not to overcrowd your pan. Work in batches if you need to so that resulting greens are flavourful and not at all watery.
1 tbsp (15 mL) olive oil
2 garlic cloves, thinly sliced 
1/4 tsp (1 mL) chili flakes
5-oz (140-g) box mixed baby cooking greens (such as spinach, kale, chard)
Salt
2 tbsp (30 mL) chopped cilantro
1 Heat oil in a wok or large frying pan on high heat. Add garlic and chili flakes and saute for 30 seconds or until garlic is golden. Add baby greens to pan and stir-fry for 1 minute or until wilted. Season with salt to taste and remove from heat. Let cool and stir in cilantro.
SHARE