Galway Oysters with Mignonette Sauce
Spring 2016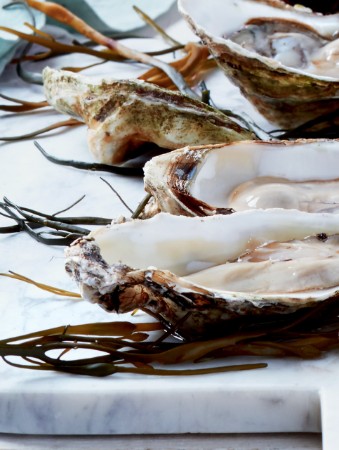 Galway Oysters with Mignonette Sauce
Spring 2016
BY: Lucy Waverman
Galway oysters, also known as European Flats thanks to their flat shells, need no accompaniment, as the taste is buttery, briny and sweet. Pulled out of the water right beside the iconic Moran's Oyster Bar near Galway Bay, they are ultra-fresh; here, you can sit and slurp as many as you can eat. Occasionally they are available in Ontario, but our own fine Malpeque oysters from P.E.I. are just as good, though they have a milder, sweeter profile. If you feel the need for a sauce, here is a simple one served at Moran's.
MIGNONETTE SAUCE
2 tbsp (30 mL) finely chopped shallots
¼ cup (60 mL) red wine vinegar
Sea salt and freshly ground pepper

2 dozen oysters of choice
1 Combine sauce ingredients together. Serve beside oysters for those who like a touch of it.
SHARE