Chicken Liver Mousse
Hiver 2014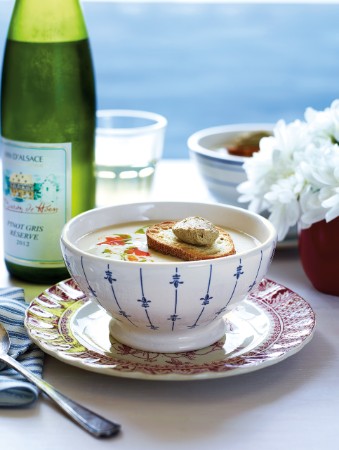 Chicken Liver Mousse
Hiver 2014
BY: Lucy Waverman
Use leftovers as a spread on crackers.
¼ cup (60 mL) butter
¼ cup (60 mL) chopped onion
½ tsp (2 mL) chopped garlic
8 oz (250 g) chicken livers, cleaned
¼ tsp (1 mL) curry powder
¼ cup (60 mL) sour cream
Salt and freshly ground pepper
1 Heat butter in skillet over high heat. Add onions and garlic and sauté until softened, about 1 minute. Add chicken livers and fry for 3 minutes or until still slightly pink in middle. Add curry powder for the last minute of cooking.

2 Place in food processor and purée until smooth. Add sour cream and blend until combined.Season with salt and pepper.
SHARE