Caramelized Onions
Summer 2019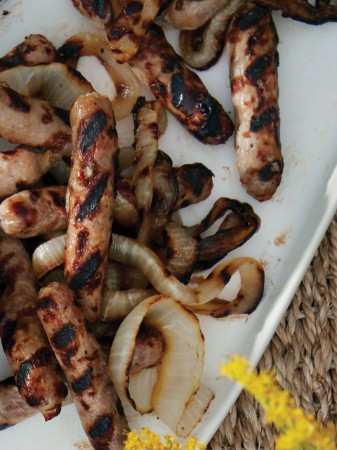 Caramelized Onions
Summer 2019
BY: Michelle Rabin
Follow these steps for no-fail caramelized onions every time.
3 cooking onions
3 tbsp (45 mL) each butter and olive oil
Pinch salt
2 tbsp (30 mL) water
1 Cut each onion in half lengthwise, slicing through root end. Place onions cut-side down on a cutting board, then thinly slice into semicircles.

2 Heat butter and oil in a medium-size frying pan set over medium heat. Add onions, separating as you add to pan. Sprinkle with salt. Reduce heat so onions are gently cooking but not frying. After about 10 minutes, when onions are just beginning to soften and caramelize, deglaze pan by stirring in water and scraping up any brown bits from pan bottom. Continue cooking, stirring often, until caramelized, about 30 minutes.
SHARE