Blistered Shishito Peppers
Summer 2014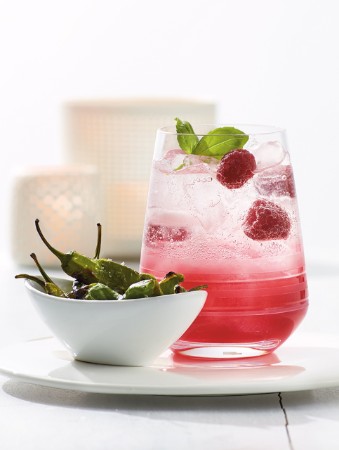 Blistered Shishito Peppers
Summer 2014
BY: Eshun Mott
Shishito peppers are popping up on trendy restaurant menus everywhere for good reason—they are so easy to prepare and fun to eat. Just hold the stems and eat seeds and all, though beware: about one in every seven peppers is unexpectedly spicy!
1 tbsp (15 mL) canola oil
12 oz (375 g) whole shishito peppers with stems
2 tbsp (30 mL) fresh lime juice
Maldon salt to taste
1 Heat a large cast iron or heavy frying pan on high heat. Add oil and swirl carefully to coat. Working in batches if necessary, add peppers, turn heat to medium and fry, turning frequently, for 10 minutes or until blistered and tender. Transfer to a serving plate and sprinkle with lime juice and salt.
SHARE