"Cheater's" Lemon Bitters
Summer 2010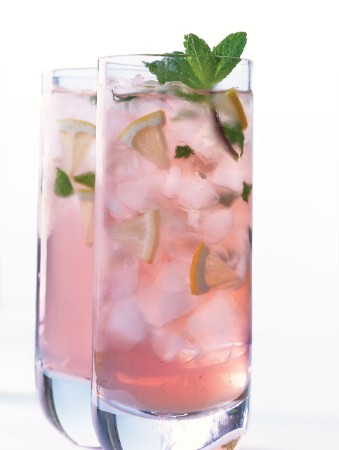 "Cheater's" Lemon Bitters
Summer 2010
This is a quick way to make your own bitters without long maceration. It works just as well in the winter with blood oranges instead of lemons. Angostura alone seems strong and over-extracted to Agg: these bitters are more complex.
Dilute 1 bottle of Angostura bitters with 2 times the amount of rye. Chop 2 lemons (including pith and peel) and immerse themin the liquid with a small handful of dried orange peel. Allow to sit for a week. Strain off the liquid into a bottle. Taste, and add a bit of simple syrup (see TIP) if it seems too harsh.

Tip To make simple syrup, combine equal parts sugar and boiling water, stir until sugar is dissolved, and store in fridge until chilled.
SHARE