Pan-Roasted Broccolini
Holiday 2015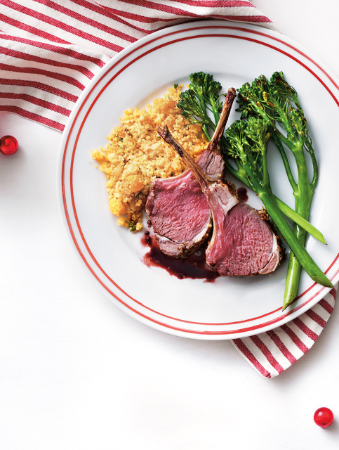 Pan-Roasted Broccolini
Holiday 2015
BY: Eshun Mott
It can be a little tricky to cut the broccolini lengthwise. Use one hand to hold onto the top "leaves" of the broccolini, then use the point of a small knife to "draw a line" down along the middle of the stem.
1 tbsp (15 mL) olive oil
1 large bunch broccolini, ends trimmed, cut in half lengthwise if thick
Pinch salt
1 Heat a large, heavy frying pan over medium-high heat. Add olive oil and turn to coat pan. Add broccolini and sauté for 5 minutes, or until broccoli is browned in many places and tender-crisp. Remove pan from heat, season with salt.


Share